Being a teenager is hard. Going through high school – and attempting to emerge relatively unscathed – equally so. It's a time of great change; of expectations and reinventions. And, if you're lucky, you'll have a decent support network to help see you through it all.
With the likes of Booksmart hitting the screens, it seems that everyone has become more invested in the "coming of age" genre. It's no longer about twee stereotypes and wistful summers. It's about the hard-hitting issues that impact young people as they transition into adulthood.
We take a look at six of the best coming of age films. Let us know in the comments section if we have missed any.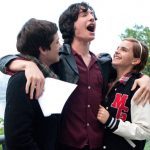 The Perks of Being A Wallflower
Based on Stephen Chbosky's YA novel of the same name, the 2012 film explores mental health in relation to high school and the feeling of "fitting in". It's a really well acted film, all kudos to Logan Lerman, Ezra Miller and Emma Watson, that encourages you to see beyond the stereotype of the sulky teenager. It's a celebration of those on the outside of high school cliques and has a great, angst-y soundtrack to go with it.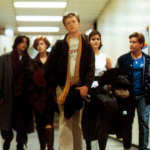 The Breakfast Club
This, for many, is the ultimate cinematic representation of teenage life. Playing on high school tropes – The Jock, The Nerd, The Princess, The Basket Case and The Criminal – the film takes place within a Saturday morning detention session. Starring the best of the "Brat Pack", it's certainly stood the test of time and continues to draw audiences who see a little of themselves in one or all of the characters.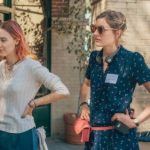 Lady Bird
Any young woman who has had a fractious relationship with their mother will see themselves in Saoirse Ronan's wonderful central performance as Christine "Lady Bird" McPherson. The film marked Greta Gerwig's directorial debut and touches on themes of fitting in, growing up and moving on. It's a really beautifully observed film that will stir emotions in you that you haven't felt since you were last slamming your bedroom door and telling your parents to stay out of your life.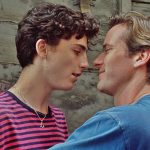 Call Me By Your Name
Based on Andre Aciman's novel of the same name, Luca Guadagnino's award-winning film harks back to Italy in 1983, where romance blossoms between Elio (Timothee Chalamet) and research assistant, Oliver (Armie Hammer). This is a film that is every bit as much about coming "out" as it is "coming of age". The cinematography is stunning, and the acting is incredible. It's definitely one you'll want to watch again and again.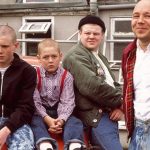 This Is England
This is an on-screen childhood unlike too many others you'll have ever seen. Shane Meadows' outstanding 2007 film has echoes of the Falklands War, child poverty and gang life as the young Shaun (Thomas Turgoose) struggles to find his place in the world. At times violent and shocking, at times deeply upsetting, this is a film that warns against how our chances in life are very much shaped by what we are exposed to as children.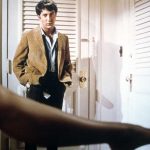 The Graduate
Giving way to one of the most famous shots – and lines of dialogue – in cinematic history, Mike Nicholl's 1967 film is the ultimate "coming of age" fantasy. Many students leave college or university not knowing what to do with the rest of their lives. It's a time of flux and boredom – particularly if you have to swap student life for a visit home. And so, from this cocktail of circumstances, young Benjamin Braddock (Dustin Hoffman) finds himself being seduced by a friend of his parents, Mrs. Robinson (Anne Bancroft).
Latest posts by Mary Palmer
(see all)