Fame and fortune. It sounds wonderful, doesn't it? Endless awards ceremonies, millions of social media followers and enough clothes and make up to keep you looking at your very best at all times. It must be such an easy life – no worrying about missing a mortgage payment or a distinct lack of social life.
But, as we all know, the trappings of fame do have their fair share of problems. Maybe you're not sure who your real friends are or maybe you can't eat at your favourite restaurant any more because of the paparazzi.
Yes, fame – as several celebrity deaths have taught us – has its dark side. And cinema itself has explored this many times over.
We take a look at our six favourites … Let us know in the comments if we have missed any of yours.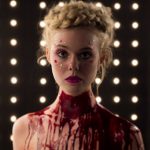 The Neon Demon
Nicolas Winding Refn gets under the skin of the fashion industry in his 2016 thriller. As the name suggests, the film is suitably bathed in blue hues and vibrant purples as it descends further and further into depraved and unsettling behaviours. Elle Fanning is truly excellent as the young Jesse, who slowly realises that her dream of a modelling career was not all she hoped it would be. Cliff Martinez delivers another thumping soundtrack and the visuals here are nothing short of outstanding.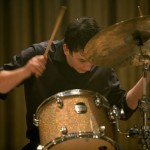 Whiplash
They do say that practice makes perfect. But how far should you push yourself to reach your goal? Miles Teller stars as an ambitious drummer who is at the mercy of his abusive teacher, played by J.K Simmons in Damien Chazelle's 2014 hit. The training programme is nothing short of psychological warfare, with Simmons character always wanting bigger and more. It's a cutting examination of the price we pay on our quest for success.
The King of Comedy
Poor Rupert Pupkin. He just wants a fair shot at stardom. If only those TV executives and Jerry Lewis would just listen to him! On the surface, this Martin Scorsese film is the story of a down-on-his-luck performer. But – once you get beyond the laughs and often slapstick comedy – this is a film about a dangerous fantasist who won't take no for an answer. It's a great central performance by Robert de Niro – no one does charming and disarming quite like him.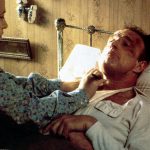 Misery
One of the biggest downsides of fame – especially in the age of social media – is the stalker potential. Someone who thinks they know who you are just because they've read several interviews with you or enjoy your work. No one portrays this quite like Kathy Bates in the 1991 adaptation of Stephen King's novel. The power dynamic between Bates and James Caan's novelist character is incredible to watch. There are so many moments where you'll find yourself holding your breath as director Rob Reiner explores the concept of extreme fandom.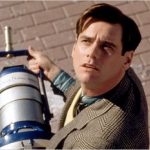 The Truman Show
Before reality TV well and truly exercised its grip on our viewing habits, The Truman Show gave us the idea that letting the cameras into our lives resulted in almost instant fame. Jim Carrey offers up one his more straight-laced performances here in Peter Weir's 1998 film, which questions where the line of reality is drawn. The film is a cult classic that is often cited in university and college courses. Ed Harris co-stars, giving a suitably fiendish turn.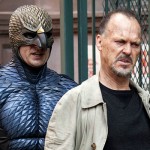 Birdman
More than one or two actors have felt their career hit a speedbump over the years and often hope for an overnight revival which will restore their celebrity status and income. Michael Keaton gives a powerhouse performance in Alejandro González Iñárritu's 2015 Oscar Winner. It's one of those films that you will either love or hate – it's fantastical in so many ways – but it will really provoke your sympathies. Who would want the pressure of being famous?
Latest posts by Mary Palmer
(see all)