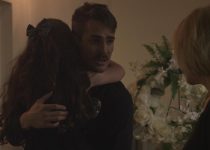 Join John, Mary and Simmy on the Moviescramble podcast where we'll review Jim Cummings' Thunder Road.
We also discuss our favourite directorial debuts and who would win in a fight between John and Judy Dench.
You can check out our onsite review here http://www.moviescramble.co.uk/2019/02/26/thunder-road-review/
Find us on iTunes: https://podcasts.apple.com/gb/podcast…
Spotify: https://open.spotify.com/show/42wPn0t…
and all android devices.
You can follow us on Facebook, Twitter and Instagram @Moviescramble
Please remember to like and subscribe and leave a review.
Latest posts by Thomas Simpson
(see all)