Jake Gyllenhaal is currently storming through cinema screens in a burgundy cape and a cloud of green smoke as he takes on the role of Mysterio in Spider-Man: Far From Home. As we noted in our Moviescramble review of the film, it is great to see him take on a role that is much more fun and outlandish than what we are used to seeing.
Gyllenhaal has carved a career out of performances that are often emotionally wrought and challenging, and regularly excels at roles that you can't really imagine any other actor delivering on. He's a big name who is also a bit of a misfit; a box office draw and an indie star.
We've rounded up six of his best performances – narrowly missing out are Jarhead, The Sisters Brothers and End of Watch – as we celebrate the enigmatic actor with the big blue eyes and trippy surname. Let us know in the comments below if you agree with our choices.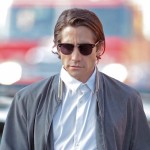 Nightcrawler
Gyllenhaal is utterly sinister as former conman turned cameraman, Louis Bloom, in Dan Gilroy's 2014 film. He dropped quite a lot of weight for the role and this, in particular, emphasises his awkward haunch and facial expressions. Determined to get the best footage of accidents and murders for local TV news, Gyllenhaal's character is deeply twisted and unsettling. This is one of his strongest performances, conveying both the underdog and a bully; emotionally vulnerable and a manipulator.
Nocturnal Animals
Tom Ford's 2016 noir-esque thriller is a luscious, enthralling watch. Amy Adams is outstanding in the central role and Gyllenhaal gives yet another nuanced performance. Playing a dual role, his characters exist both in the real world and within a work of fiction. Gyllenhaal's characters are weak and malleable in both realms and he offers up a deeply emotional and complex performance, in particular, within the world of the novel.
Donnie Darko
Perhaps the film that made Gyllenhaal a household name – even if, at the time, many of us couldn't pronounce it. It was in Richard Kelly's 2001 cult classic that cinema viewers were introduced to his quirky, nuanced acting style and, of course, the array of expressions conveyed in his eyes. Again, playing with the notion of illusion versus reality, the film is open to interpretation as to what Donnie is experiencing. Gyllenhaal is absolutely captivating in the titular role.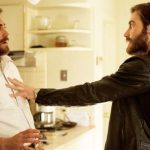 Enemy
Gyllenhaal clearly enjoys characters who court a certain amount of duality and enigma. Denis Villeneuve's 2015 film is not one of his most well-known, but is every bit as complex and stylish as the rest of his catalogue. Gyllenhaal is both Adam and Anthony; a meek college professor and a bit part actor. There are lots of spider references throughout the film, which have been the subject of lots of debates, but maybe they were just a precursor to his role as Mysterio …
Brokeback Mountain
Another career-defining performance from Gyllenhaal, and perhaps one that brought him into the mainstream a little more. The chemistry between him and Heath Ledger is undeniable, and is one of the most bittersweet love stories in modern cinema. His character, Jack, initiates their relationship through a drunken kiss and the torturous lengths these men endure to hide their love is unbearable. It's another emotive performance from Gyllenhaal.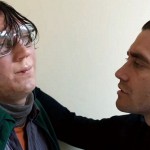 Prisoners
Another Villeneuve film that is littered with excellent performances from the likes of Hugh Jackman, Paul Dano and Melissa Leo. Gyllenhaal turns in a solid supporting role, here, as a police detective trying to track down a missing girl. While Jackman's character is wild and reckless with emotion, Gyllenhaal is torn between his gut and what he can do by law. It's a brilliant film – one that's utterly tense and will keep you guessing to the end.
Latest posts by Mary Palmer
(see all)