Josh Hartnett is an actor who burst onto the scene in the late nineties, making a name for himself in a couple of choice roles. Since the mid 2000's he had admittedly appeared in some lesser known works but is still regarded as an actor of some class and is always worth a watch. Here are six of his best screen performances.
Halloween H20

Original scream queen Jamie Lee Curtis returns to the genre that defined her early career in this blistering return to force for the original slasher franchise. Having faked her own death, Laurie Strode is now the headmistress of a secluded private school, hitting the bottle and driving her rebellious son (an early heartthrob role for Hartnett) to despair with her over-protective schtick and an obsession with her dead brother, Michael. But when that brother is Michael Myers and, oh yeah, he's not dead at all, her paranoia just might be justified. Hartnett provides a square jaw and, fittingly given his lineage, a propensity towards surviving but sadly he didn't crop up in any further sequels.
The Faculty

Having burst onto the scene in Halloween H20, Hartnett took a gig working alongside Robert Rodriguez (From Dusk Till Dawn, Planet Terror) on another modern horror classic in the form of The Faculty. As part of an ensemble cast that included Elijah Wood, Usher, Clea Duvall and Jordana Brewster, Hartnett starred as Zeke, one of a clutch if disparate high school students who notice that there's something very wrong with their teachers (including genre stalwarts Piper Laurie (Carrie), Robert Patrick (Terminator 2: Judgment Day) and Famke Janssen (X-Men)). What they don't initially realise, however, is that said teachers have been replaced by be-tentacled aliens hell-bent on taking over the rest of Smalltown, USA. Played for laughs as much as for thrills, The Faculty did brisk business in multiplexes, establishing Hartnett as heartthrob du jour.
The Virgin Suicides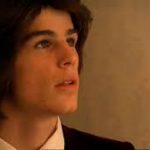 Just by looking at the guy, Josh Hartnett clearly has all the attributes to play the movie heartthrob. But what better role to display those qualities than in the fierce and provocative feature debut of Sofia Coppola, a director who would later become a powerhouse in independent cinema. Josh plays dreamy eyed, six pack flaunting Trip Fontain, who has a short-lived romance with Kirsten Dunst's character, Lux, who the film follows during her school year as she attempts to get over the suicide of her younger sister whilst simultaneously trying to escape the clutches of her strict parents. Following this smart and intriguing breakout performance there was no stopping Hartnett from becoming Hollywood's next superstar!
Black Hawk Down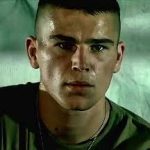 After breaking out onto the Hollywood scene, Hartnett was offered one of the most defining roles of his career so far, in Ridley Scott's modern war epic Black Hawk Down. The film follows a team of soldiers dropped in to civil war-torn Mogadishu, Somalia, in an effort to kidnap two of local crime lord Mohamed Farah Aidid's top lieutenants. When two of the mission's Black Hawk helicopters are shot down by enemy forces, the Americans — committed to recovering every man, dead or alive — stay in the area too long and are quickly surrounded. Hartnett plays one of the many soldiers in the film that has to battle his way out of the centre of Mogadishu under heavy, heavy fire. He also gives a very moving speech at the film's climax about heroism, leaving many a war-movie fan in the cinema teary-eyed.
Lucky Number Slevin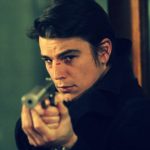 With Hartnett now established as Leading Man Material, he had his pick of the roles. In this Guy-Richie-esque gangster flick, he plays a man who gets embroiled in a dangerous series of events after being mistaken for the very man he is visiting in The Big Apple. With his wallet stolen and unable to prove his identity, Slevin is forced to step up his desperate search for his friend and reclaim his identity before he's forced to pay a debt that could cost him his life. With Hartnett starring opposite some of the film scene's biggest players (including Bruce Willis and Morgan Freeman), he comfortably holds his own, proving he is a force to be reckoned with.
30 Days of Night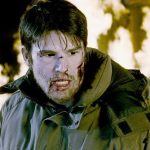 Another truly terrible day for Hartnett results in another great movie for his audience as he fends off a horde of really nasty vampires in the acclaimed, unremittingly bleak interpretation of the comic book of the same name. From the get go Hartnett's good guy is up against it as the long northern night falls on the Alaskan town he protects as it's sheriff. The snow might not be quite up to 6 Below proportions but the feral monsters he has to tackle more than make up for that, as does one of modern horror cinema's most effective but downbeat endings…
Latest posts by
John McArthur
(see all)