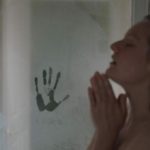 I miss the cinema. The physical act of turning up at my local multiplex or indie to see the latest releases, be part of a festival or catch a retrospective.
And I get it. In the midst of the global pandemic, not being able to stuff myself with popcorn whilst my eyes take in the 30-foot-tall screen is a complete first world problem.
But actually, it's so much more than "just the cinema". It's the anticipation; the conversation; the community. And, in a time where we're being told to stay at home (or whatever the most up-to-date political sentiment is), that sense of belonging to something is a big loss.
The last film I saw in the cinema was Lee Whannell's The Invisible Man. That was two months ago. Had I known it was going to be my last trip for a while, I would have savoured it more. The smell of the popcorn; the ripping of the ticket; sitting in the last seat in the back row so I can lean against the wall.
And, of course, the reviews, the podcasts and the chats on Twitter that I engage with once I have seen the film. That is the community that I am talking about. The sense that there are so many people out there who love cinema – whatever genre – as much as you do.
Whilst we can all satiate our appetites with Netflix releases and revisiting old favourites, it doesn't quite feel the same.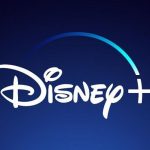 There is also the worry as to what this extended period of lockdown will do to the medium itself. Cinema is already doing all it can to compete with streaming services for audience numbers.
Although you might be thanking your lucky stars that Disney Plus launched right around the time of UK lockdown, or that Tiger King had six binge-worthy episodes to keep you going, did you ever feel a whisper of panic about the fate of that other visual medium?
Now, that's not to say that the two can't exist harmoniously. I love a good true crime binge every bit as much as I love the familiar routine of a cinema trip. But, with so many people investing in more streaming services to see them through the lockdown, I am worried that cancelled cinema subscriptions mean that there is no money to bring furloughed staff back on board. Or worse, that independent cinemas will have to close their doors for good.
Because, let's face it, cinema has taken a battering. The likes of No Time To Die, Wonder Woman 1984 and Top Gun have all been pulled from the scheduled release dates as a result of the pandemic. And these are big movies that surely have to be seen in a cinema (as opposed to a VOD service). The Cannes Film Festival – the grand dame of the circuit – has also moved to online platforms so that films can still be premiered and judged.
At this rate, those films might be the only ones available for Oscar nominations next February because there are simply no other new releases.
Cinemas will also have to think about things such as queuing and seat arrangements for when they can finally open their doors. Entire rows may have to remain empty in order to adhere to social distancing. You may even find yourself with a gap of two sears or so between you and the person next to you.
But it will be so worth it. I will never complain about thirty minutes worth of trailers again.
So, as soon as this "new normal" is over – and the politicians tell us it will be – please support your local cinema. Please go and see as many films as you can.
Just stay two metres apart and don't take the very last seat in the back row. That's mine.
Latest posts by Mary Palmer
(see all)