Looking back over the year, no film could claim to be the real stand-out of 2013. In a year where sequels like Iron Man 3, Despicable Me 2, Fast and Furious 6 and the latest instalment of The Hunger Games all dominated the end of year takings charts, it was heartening to see the success of grown-up fare such as Rush, Gravity and Captain Phillips prove that intelligent cinema still has a place at the multiplex. There was however a consistent stream of films throughout the year to prove that the work of certain writers, director and actors stood out amongst the big hitters at the box office. Here are my top ten films of 2013.
10. Frances Ha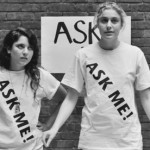 An extremely likeable throwback to mid-1970's Woody Allen filmed in black and white by Noah Baumbach. It features a showcase performance by Greta Gerwig as the titular character, as she dances and bumbles her way through the film to great effect. A sunnier companion piece to HBO's Girls, it plays on the same themes of youth and achievement but allows itself a much happier conclusion.
9. Before Midnight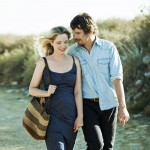 Following on from Before Sunrise and Before Sunset, the team of director Richard Linklater alongside Ethan Hawke and Julie Delpy bring us the continuing story of Jesse and Celeste. A series of films focusing on a couple across two decades, it has become more like an art project, as the audience has met, fell in love and grown apart with the couple. The script, as before, is heavily improvised by Hawke and Delpy and touches on their own real life issues including divorce, infidelity and dealing with getting older. Midnight, like the two previous films, while becoming slightly more bitter and reflective, was true to life, touching and slightly raw. It has become the cinematic version of BBC's 7-UP series, and hopefully this won't be the last we see of them.
8. The World's End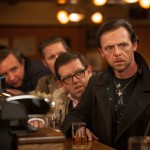 And so the Cornetto Trilogy comes to an end. While most agreed that at least upon first viewing, it came in the shadow of both of the previous entries Shaun of the Dead and Hot Fuzz, time will no doubt serve it well and see it endlessly repeated on ITV2. A tale of an apocalyptic pub crawl, it was a treat to see Frost and Pegg on-screen together again as directed by Edgar Wright before they collectively head off to Hollywood. I dare anyone to see it, and not fancy a pint (or ten!).
7. Side Effects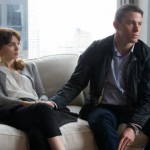 Steven Soderbergh has been announcing his intention to retire from directing for a number of years and it finally came to be this year, but before he left us he finished with a flourish with this, the first of his two films of 2013. A tightly plotted thriller, Side Effects took a whole bunch of plot tropes last seen in the 1980's (a woman scorned played expertly by Rooney Mara, an ex-con husband (Channing Tatum), a dubious psychiatrist or two (Jude Law and Catherine Zeta Jones) and a bunch of prescription drugs) and produced a highly effective B-movie which kept audiences puzzling until the end.
6. Behind the Candelabra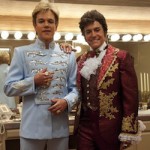 It was fitting that Steven Soderbergh's final film was his long-awaited biopic of Liberace, a project which he had worked on for nearly 15 years. Michael Douglas and Matt Damon threw themselves fully into the roles providing a garish, voyeuristic look at the relationship between the singer and his partner and chauffeur, Scott Thorson. Adapted from Thorson's book, it showed Liberace as a manipulative, vain bully who used his fame to feed his desire for adoration. Rob Lowe in a small role as a facially stretched plastic surgeon went a long way to stealing the show, but it was to be Soderbergh's final moment in the spotlight.
5. Philomena
Steve Coogan wrote the screenplay for this true story directed by Stephen Frears of one woman's search for the son she gave up for adoption (via the Catholic Church in the 1950s). The joy of this film is the relationship between Coogan's journalist Martin Sixsmith and Judi Dench as Philomena Lee, who together uncover the truth of what happened to her son. The film acts a road movie, not unlike Coogan's recent BBC series The Trip, as they travel to America and ultimately back to Ireland where the story reaches its dramatic conclusion. This was a film which expertly played both sides as a comedy/drama and relied on the audience to make their own judgements on the events herein.
4. Les Miserables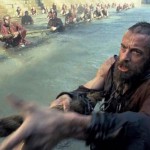 A real labour of love for director Tom Hooper to bring this version of Victor Hugo's book and more notably, the London stage show musical to the screen. A show that has become something of an institution, this was a fully realised assault of the senses as a cast featuring Hugh Jackman, Anne Hathaway, Russell Crowe and Sasha Baron Cohen sung (in varying degrees of success) their tale of the French Revolution by way to a thief, Jean Valjean who ultimately finds absolution for his crimes while influencing and affecting those close to him. At times exhausting, at others exhilarating, Hooper brought to life the show that has found a place in many theatre –goer's hearts. Jason's review can be found here
3.Django Unchained
Quentin Tarantino retains his position as the director most likely to shock and irritate with good measure with this, his take on 1800s slavery and revenge. The actual validity of the story may be up for debate but the sheer enthusiasm and gall that he still brings to his films after 20 years sets him apart. Django and Dr King Schultz, played by Jamie Foxx and Christoph Waltz, team up to track down and take back Django's wife from slave trader Calvin Candie, a fantastic performance by Leonardo DiCaprio. However, the real star of the film is Samuel L. Jackson. A mainstay of Tarantino's films, he is given the role of his career here as Stephen, the house servant to Candie. A devious and complicated character, Jackson inhabited him in a number of personas before revealing his true form as the right hand man to his master. Tarantino may not be to everyone's tastes but for his fans, he continues to serve up a full array of sizzling dialogue, action and humour to appease and offend in equal measure. Jason's review can be found here.
2. Wadjda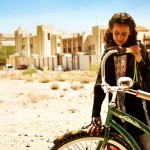 The tale of a girl played by Waad Mohammed, and her quest to obtain a bike may not have seemed to offer much, but not only did it serve as an education into the culture of Saudi Arabia, it delivered in terms of great drama made with humour and heart. When you consider that Saudi doesn't have cinemas let alone any type of film industry, the fact that this got made by the female director, Haifaa Al-Mansour is a story in itself. It was a film that passed many by, but it comes highly recommended.
1. The Great Gatsby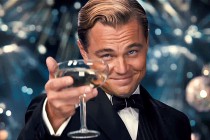 Baz Luhrmann's film adaptation of the great F.Scott Fitzgerald novel was an overblown and indulgent delight made in a way that perhaps only Luhrmann could have managed. While some complained that the nuances of the book were missed, the decadence and exuberance of the era was channelled to the screen via the music of Jay-Z and Lana Del Rey. An event of a film which balanced on a fine line between inspired and gloriously mis-judged, it was never anything less than enthralling to watch.

Latest posts by David Brogan
(see all)