So, this is Christmas and what have you done, as a great man once said. Well, some people put together some very fine films in 2014. As always, any omissions are either due to personal taste, and whether I was able to catch the films during the year. I'm sure they will reveal themselves in a matter of time. On that note, onto the countdown.

10. Two Days One Night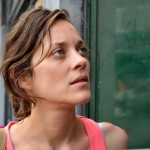 A film by the Dardenne brothers, this film told a tale where a woman played by Marian Coutillard had to convince 16 co-workers to forgo a bonus payment in order to save her job. She then has the space of a weekend to meet each one, and hopefully argue her case enough to achieve a majority vote. It's really the power of the lead performance which makes this such a gripping story. It asks a question of the audience, whether they would help, and even if she deserves the help. This was a film that served to remind that great cinema can entice you into a world where characters and plots mirror reality and have the ability to grab hold and draw a reaction.
9. 12 Years a Slave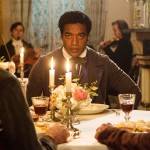 Due to the nature of the awards season, there are many films which are released around the turn of the year, but qualify for the previous year's categories. Some can be forgotten over the period of time, but certainly this was one to remember. Directed by Steve McQueen building on previous work such as Shame and Hunger, it was the true life story of Solomon Northup who was kidnapped and sold into slavery. The film's mix of drama, history and art-house sensibilities combined to produce a film which was upsetting and uplifting in equal measure, and was rewarded in kind with the Best Film award at the Oscars in February this year.
8. Boyhood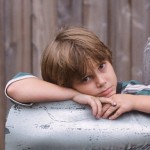 A work in progress over a period of 11 years for director Richard Linklater, this was a fantastic achievement in documenting the transition from boyhood to manhood by filming sporadically with a cast including Ethan Hawke, Patricia Arquette and in the leading role, Ellar Coltrane. While there have attempts in the past to make films over a long stretch of time, the focus and attention in telling this story really demand the plaudits the film has received. Early buzz suggests that this might feature heavily at the Oscars 2015 and if so, it will certainly be one of the more unusual competitors of recent times.
7. Nightcrawler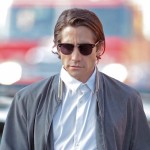 A first time directorial role for Dan Gilroy, Nightcrawler shone a light onto the world of crime-scene video recording. Jake Glyenhall takes centre stage as Lou Bloom, who we first meet stealing from a scrapyard. An edgy thriller, with echoes of Scorsese's The King of Comedy, the success of this film relies on the ambiguity of the main character. While we are offered full view of his creepy nature, the film never lets the audience made a judgement too damning to prohibit you from hanging on the edge of the seat to see what he does next.
6. The Grand Budapest Hotel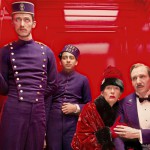 The latest film from everyone's favourite hipster auteur Wes Anderson was his usual mix of whimsy and hyper stylised eccentricity. At times, it threatened to overspill too easily into farce, but with Ralph Fiennes in full flow as the Monsieur Gustave' the hotel conceirge, and a full, star studded cast on-board, this tale of art theft among the hotel industry was a welcome addition to Anderson's repertoire.
5. The Rover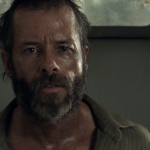 Director David Michôd's follow up to 2010's Animal Kingdom was a dusty, dark revenge thriller set in Australia at some point in the future following a commercial collapse. From the opening titles, this was a setting which expertly set up a world where desperate people acted in desperate ways. Taking the lead role was Guy Pearce, a thoroughly safe bet who rose to the occasion as the violent, bitter Eric. Robert Pattinson continued his progress from 'the Twilight guy' to becoming a fine character actor. There was a cracking black humour on show here, with an absolute killer final pay-off which I'll say no more about.
4. Finding Vivian Maier
Each year the award for Best Documentary at the Oscars offers up a list of films which at times far exceeds any other categories for drama, laughs, and just pure entertainment. In recent years, fantastic films such as Searching for Sugarman and The Act of Killing have featured. The category can be so strong that films such as Senna or Blackfish haven't even been nominated. This year, it's expected that Finding Vivian Maier will be among the nominations and rightly so. The story of a nanny who moonlighted as a street photographer, this was a thrilling story told in great detail covering her life through testimonies from the people she knew and worked with, and the people lucky enough to discover her talent and legacy after her death. At times, with all great documentaries, the story seems too good to be true, and that was certainly true. A great film that not only enriched the legacy of Maier's work but leaves you inspired to create something for yourself.
3. Chef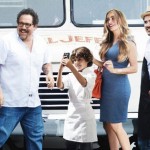 It was only fitting that a film about comfort food would be one of the more satisfying films of the year. Jon Favreau returns to the directors seat to add another fine effort to his body of work. While for some he is more known as the director of Iron Man, for me he will always be the man who wrote and directed Swingers. The spirit of that early work is here in Chef, which is witty and warm, as he plays Carl Casper, a chef who has fallen out of favour in his professional and private life, but finds solace and redemption when he travels and cooks across America making 'Cubanos' with his son. This is probably the best film you will see which essentially is about making a cheese toastie.
2. The Wolf of Wall Street
Adapted from his own book, this autobiographical tale of Jordan Belfort was the most depraved, decadent and downright dirty 3 hours you could have expected to see all year. That it was directed by a legend of cinema in Martin Scorsese, at the age of 72 only added to the marvel which unfolded on the screen. Leonardo DiCaprio takes centre stage, but lost out once again in his hunt for a Best Oscar award. However, let that be no slight against a performance which fires on all cylinders. Probably not one to watch with your parents though, as it earned itself the record for the most swear-words ever used in a single film.
1. Under the Skin
The third film by director Jonathan Glazer marked the highlight of a fine year for Scarlett Johansson. A strange blend of sci-fi and horror, it was filmed in Scotland and incorporated a cinematic style which used hidden cameras and non-actors to create a voyeuristic alien viewpoint. Adapted from Michel Faber's book, this was a film which felt unique and fresh when at time cinema releases have started to resemble an assembly line, with recycled stories, remakes and sequels. This was a film that was in equal parts affecting and disturbing, and while it may not be everyone's taste, it was a timely reminder that there is still room within the industry for directors who take chances.

Latest posts by David Brogan
(see all)