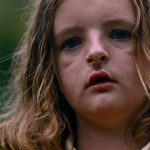 Horror films – of late – appear to have fallen down the slippery slope of constant jump scares, gory deaths and groups of idiot teenagers exploring basements / abandoned buildings / insert generic creepy location here. They are designed to deliver maximum thrills and minimal plot line. The more dramatic the death, the better.
Ari Aster's contribution to the genre could not be further from this. Hereditary, despite promises that the film is this generation's The Exorcist, is an incredibly slow burn, swept up in mental health metaphors and explorations of grief. It does not deliver all of the twisted horror that the trailer promises – but that's not necessarily the issue with it …
In all honesty, things get off to a great start. The opening shot – wherein the camera dives in to a miniature version of the Graham family open – sets the tone that pervades the rest of the film; that this family aren't exactly in control of the events unfolding before them. They are in the midst of grieving for the loss of Annie's (the formidable Toni Collette) mother and even the eulogy she gives at the funeral alludes to the fact that something isn't quite right.
There is one particular incident in the first act that really knocks the film for six, and takes it in an entirely different direction as to what I had anticipated. It's one of the best sequences in the entire film, not just for the shock factor, but for the series of reactions that it ultimately unleashes. Sadly, it means that the payoff comes much earlier than it should.
Alex Wolff (last seen in My Friend Dahmer) is brilliant as Annie's traumatised – and slightly bratty – teenage son. Milly Shapiro is excellent as the unusual, haunted looking Charlie. Gabriel Byrne puts in a quiet and understated performance. At first, it felt like he may as well not have been in the film but, on reflection, it's clear that he's there almost as a marker of "normality". Anne Dowd is excellent as ever in a performance that's gently emotive, yet laced with more than a hint of sinister.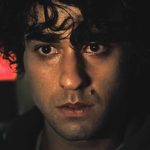 Pawel Pogorzelski's cinematography throughout is fantastic. The family home – albeit adhering to the old horror trope of being a creaky wooden house in the middle of nowhere – does feel artificial; like it has been constructed just as Annie builds her little miniature sculptures. Often, whole sequences have a dreamlike quality about them. It's ethereally lit when it needs to be and plunges you into darkness to further the sense of disorientation and confusion often pervading the film.
The film has drawn many comparisons with Robert Eggers' 2015 film, The Witch, both of which were brought to cinemas by indie distributors A24. However, in that case, Hereditary loses out. The themes of mental health issues – and how they can be passed down through several generations of one family – are made clear from the offset and yet, somehow, Ari Aster pushes these aside in favour of a more conventional horror ending.
The run time of 127 minutes makes it feel – at times – like less of a slow burn and more like on the road to nowhere. There is a definite lull as the film lurches into the second act. Whereas The Witch haunts me to this day, with it's eerie stillness and whispers of evil, the last thirty minutes or so of Hereditary seemed to get a bit silly. It was almost as if a conscious decision was made to throw every single jump scare and gory imagery at the audience in some weird form of visual assault. And because the rest of the film had been more of a quiet family drama, tinged with creepiness, the sudden presence of all of these horror tropes actually elicited laughs from my fellow cinema goers.
Hereditary feels like it's leading you down a certain road, only to violently yank you in another direction. What could have been an insidious, twisted family-based thriller sadly gives way to the clichés of the genre. Although it may well do for telephone poles what Psycho did for showers …
Editor at Moviescramble. European cinema, grisly thrillers and show stopping musicals are my bag. Classic Hollywood Cinema is comfort food. Spare time is heavily dependent on a lot of pizza and power ballads.
Latest posts by Mary Palmer (see all)