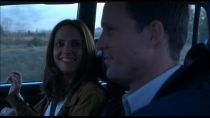 Pinhead returns in Hellraiser: Hellseeker, the sixth instalment in the franchise. Although not a direct sequel to Inferno, the continuity of the movies is preserved by the reintroduction of Ashley Laurence as Kirsty Cotton, last seen in a cameo role in Hellraiser III. Hellseeker would also mark the last time Clive Barker would have any involvement with the films having provided notes for director Rick Bota who showed Barker a workprint of the movie. With Barker, Bradley and Laurence reunited, Hellseeker has promise on paper but its execution is found wanting.

Trever Gooden (Dean Winters) is in a tragic car accident with his wife, Kirsty. A month later, Trevor awakes in hospital with an unreliable memory and the news Kirsty is missing, presumed dead. Two homicide detectives begin to investigate Trevor, suspecting him of foul play. Now a prime suspect in the death of his wife, Trevor begins to have nightmarish hallucinations and struggles to distinguish between reality and fantasy. As the truth unfolds he discovers he's unleashed an evil so familiar that it's practically family.
Like Inferno, Hellseeker suffers from its low budget but still results in a fun and interesting Hellraiser movie. The movies are similar in their ideas, including their Jacob's Ladder inspired finales, both unravelling as mystery thrillers with the main character questioning reality. The return of Laurence is a welcome addition, even if she is cast more in a supporting role. It's been too long since we've seen her face to face with her old nemesis and it's a most welcoming reunion.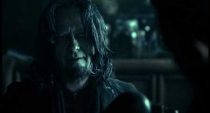 Although critically mauled at the time, Barker himself was a fan of the movie, calling it his favourite since Hellbound: Hellraiser II. An interesting idea that showed promise, it's difficult not to envision a better film had the studio treated it with more respect. It's presented as the cheap made for video movie it is and the studio were reportedly unhappy that Bota involved Barker in anyway.
Winters, Laurence and Bradley deliver fine performances however the rest of the cast phone it in which does little to elevate the film. Bota treats the property with respect and by bringing Cotton back, delivers some fan service to those that have stayed loyal to a franchise that appears to have lost interest in them.
A decent effort, Hellseeker has enough good points to keep your interest even if it is arguably the weakest entry to the series. Perhaps one for the hardcore fans only.
Latest posts by Thomas Simpson
(see all)