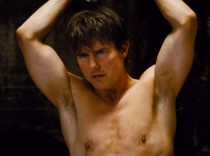 After the teaser trailer which was released last weekend, we now have the first full trailer for the fifth installment in the Mission Impossible franchise. Tom Cruise returns as Ethan Hunt and is joined once again by the regular team of Jeremy Renner, Ving Rhames and Simon Pegg. directing the action is Christopher McQuarrie.
The trailer gives a bit more insight into the story as the IMF is in danger of being shut down and the emergence of a rival agency known as The Syndicate. Hunt is a moving target and he and his team have to fight to get to the heart of the rogue organisation in order to destroy it.
Rogue Nation is released on the 31st of July.
Latest posts by
John McArthur
(see all)