In light of the recent release of Journeyman, and the subsequent high praise it has received critically, it seemed an opportune time to look at some of the other work from the film's writer, director and star, Paddy Considine. As an aside, I haven't seen Journeyman yet, as every multiplex in the area only screened it for a week! But I digress. That's a rant for another day.
Considine has been a prominent figure in British film making for a number of years now. He's dabbled and had supporting roles in some bigger budget movies such as The Bourne Ultimatum and Cinderella Man. But, for me, where he really shines is in more low key, independent style efforts where he has more opportunity to be the main focus. So, here's a few other Paddy Considine films that are definitely worth checking out. (Honourable mention goes out to Justin Kurzel's Macbeth, which just missed out on the top six.)
Let us know your favourite Considine performance in the comments below.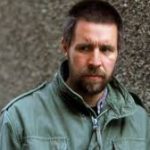 Dead Man's Shoes
My personal favourite Considine performance. Directed by long time collaborator Shane Meadows, it's a revenge tale wherein Considine's character returns to his small hometown, after a stint in the army, with one goal. He will seek out the local lowlifes who ruthlessly tormented his mentally disabled younger brother Anthony (brilliantly played by Toby Kebbell in a breakout role). It's a simple story but with Considine as the magnetic driving force. It's not a flashy OTT performance, it's more quietly simmering with intensity, rage and menace throughout. And it works brilliantly. The scene where Gary Stretch's hard man character confronts Richard face-to-face is particularly memorable. A fantastic, understated performance, which also helps makes Dead Man's Shoes one of the best ever revenge movies, in my opinion.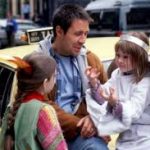 In America
A definite change of tone for this one. The film was directed by Jim Sheridan and was loosely based on his own experiences of growing up in New York as an Irish immigrant. Here, we have Considine as the patriarch of an Irish family relocating to America in search of a better life. He and his wife (Samantha Morton) are trying to not only raise and support their two young daughters (Sarah and Emma Bolger, who pretty much steal the film) but also cope with the  death of their 5 year old son. It's a very heartfelt film and the two younger stars rightfully take the spotlight. But Considine, along with Morton, are the emotional core underpinning everything. He's entirely believable as a young father trying to do right by his family, whilst also chasing his own personal dream and dealing with unimaginable grief.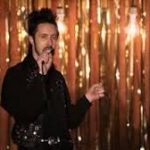 Submarine
Another change of tone, just in case anyone mistakenly thinks Considine is one dimensional.  Richard Ayoade's directorial debut, which is a charming Welsh-set coming of age tale, starring the very likeable Craig Roberts as a young teenager (Oliver) venturing into the trappings of love for the first time. Paddy Considine is in a supporting role as a flamboyant, self styled new age love guru. He's the ex boyfriend of Oliver's mother (the wonderful Sally Hawkins) and has just moved back into town, causing Oliver to suspect he may be trying to worm his way back into her life. It's easily one of Considine's most lighthearted, fun roles and shows he doe's have an aptitude for comedy. He's a perfect addition to a brilliant little feel good film.
Le Donk and Scor-Zay-Zee
Not many people will have heard of this one, let alone seen it. Another venture with Director Shane Meadows. This ultra low budget rockumentary is definitely an oddity, but worth seeking out if you're into something quirky and a bit different. Considine plays Le Donk, a long serving roadie in the music scene. He's been recently dumped by his girlfriend but becomes friends with a young rapper, with the brilliant moniker Scor-Zay-Zee, hoping to make a break. So Le Donk makes it his mission to help him, with the help of the Arctic Monkeys no less. Almost entirely ad-libbed, it won't be for everyone. But for me Considine stands out as the likable and affable everyman chasing a dream.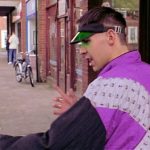 A Room for Romeo Brass
Yet another pairing with Shane Meadows; their first collaboration and Considine's first feature film. His performance here rightfully got him noticed and 'put on the map', so to speak. Playing Morell an eccentric loner who,  after befriending two young boys and trying to impress the older sister of one of them, becomes increasingly violent and unpredictable when things don't go his way. Switching effortlessly between friendly and naive to menacing and intimidating, it's a remarkable performance from someone who was still relatively new to the industry. Playing intense, unhinged outsiders would become his bread and butter – but he would certainly go on to add more strings to his bow.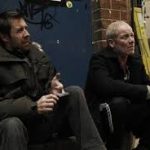 Tyrannosaur
The feature length directorial debut of Paddy himself, Tyrannosaur is a bleak yet powerful emotional drama that deals with some uncomfortable issues, such as domestic abuse and alcoholism, in a delicately crafted way. With outstanding performances from Peter Mullan, Olivia Coleman and Eddie Marsan, it's clear that Considine has the respect and trust of his peers as well as the technical skill needed from a top flight director. Tyrannosaur's overwhelmingly positive critical response, which has been followed up with Journeyman, has quickly established him as a director on the rise.
Latest posts by David Logan
(see all)